Working with leaders
Our clients have a successful track record in their area of expertise: technical, medical, scientific, commercial, financial and legal.
Our coaching helps leaders develop influence and create impact at executive or board level. To succeed, they must drive results through others, build high performance teams and collaborate with key people across their organisations.
Your journey
This is a simple but powerful approach to behavioural change in leaders which has been tried and tested worldwide by the world's top leadership coach Marshall Goldsmith. Highly respected leaders such as Allan Mulally of General Motors testify to the results that can be achieved. Like any journey it is the rigour, the discipline and the commitment of the leader to such a process that makes all the difference.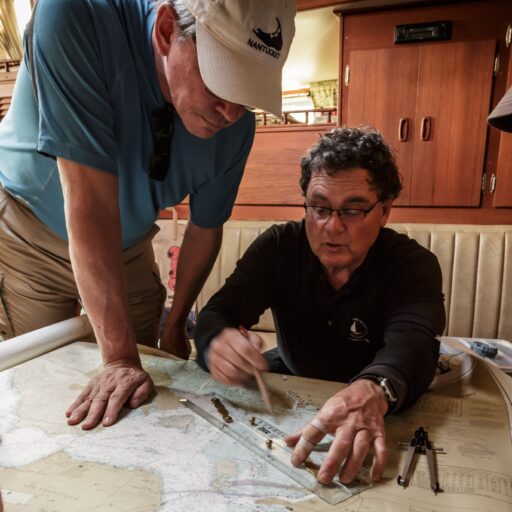 Step two
Involve key stakeholders
Step three
Review feedback
Step five
Prepare and practice
Step six
Measure progress
Step seven
Celebrate achievement
Pragmatic, practical, professional delivery of executive coaching based on sound business and leadership experience that is both thought-provoking and action-oriented.
OPTIONS
One to One Coaching: face to face; virtual (phone or web); or a mixture of both. For example, a twelve-month individualized programme with assessment; 360 qualitative feedback; shadow coaching; 16 hours coaching face to face or by phone and regular check-in points and measurement of progress. This work includes reflection, practice and behavioural enhancement. Total time 24 to 36 hours.
Group Coaching: this is driven and shaped by the various needs of our clients. It is a cost-effective and flexible way of bringing the benefits of coaching to a wider group of people in an organization. Typically it focuses on goal-setting, deepening awareness around key issues, taking action and accountability. It can be delivered virtually or in person.
Modular leadership development programmes: usually run as regular virtual or in-person events quarterly over one year. Co-designed with our clients to align with their strategic initiatives, these programmes provide a unifying framework from which to drive action. This approach has been shown to make a greater impact on the people and financial performance of an organization.
RECENT EXAMPLES OF WORKSHOPS AND PROGRAMMES
Develop a Growth Mindset – a company-wide leadership development programme
Group coaching of newly-promoted directors on Executive Presence and Inspiring Leadership
Tailored workshops on Creating and Sustaining Top-Class Teams; Influence and Stakeholder Management
Round Tables for Women in Leadership; Executive Communication
At Pure Potential, we firmly believe that our clients are at the heart of everything that we do. Of course there are similarities between the work that we do with individuals, teams and organisations, but every challenge is unique and the best way we can give an understanding of what these are, and how we have met those challenges, is to share some of our many success stories….
Read All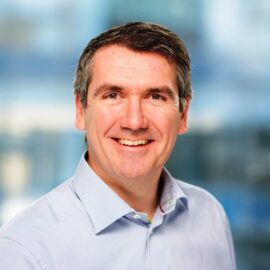 A massive impact on my leadership style, development and success over the last 10 years.
Olwyn is going a great job supporting many of our leadership team in Dell Technologies across EMEA – I have seen at first hand the very positive impact Olwyn's coaching has had on their development and growth – with so many examples of strong career development and advancement (three leaders are great examples). I still often reference in career discussions my own direct coaching experience with Olwyn (many years ago) which had a massive impact on my leadership style, development and success over the last 10 years.
Aongus Hegarty, President, Europe, Midle East and Africa
Dell Technologies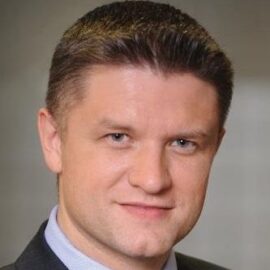 ...helping me to drive better results and refocus on more strategic initiatives
What worked well was Olwyn's professionalism, experience and skills; coach preparation and my homework; clear objectives and regular reflections on the results. Part of the coaching sessions were focused on driving the process of identifying my successors as well as future organisation development. Today, I have a clear vision for the future organisation under the current situation as well as identified and stated coaching process for my successors. Significant focus on Executive Maturity is helping me to drive better results and refocus on more strategic initiatives rather than being tactical.
Dmitry Shymkiv, General Manager
Microsoft Ukraine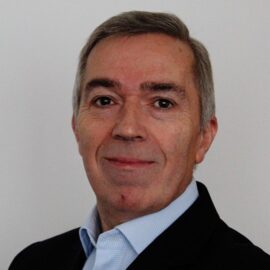 She is an expert when it comes to the principles of leadership
Olwyn became my executive coach when I was promoted to SVP Corporate Sales & Marketing at Panduit. I was a newly appointed member of the Executive Leadership team reporting into the CEO. Olwyn was instrumental in supporting the development of my team and organization. She helped me to become a very effective leader. The end result was a highly performing team that made significant impact to the overall business results. The CEO was amazed in my transformation and that is down to Olwyn. She has a very clever insight into determining your development needs and assisting you to improve them. She is extremely professional and has great experience of working with many senior executives and she is an expert when it comes to the principles of leadership. The time I spent with Olwyn was incredibly valuable and at the same time very enjoyable. I cannot recommend her highly enough.
Steve Luczkiw, Senior Vice President, Corporate Sales & Marketing
Panduit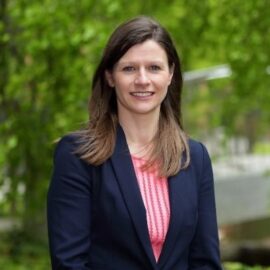 Olwyn truly challenged me to think very differently
Olwyn truly challenged me to think very differently and kept pushing me back to what I needed to focus on to be a more successful leader. She helped me to spend time thinking about this and reflecting on different approaches I could consider taking and sometimes she just helped me see the "wood from the trees". I want to express my thanks to Olwyn for holding me true to investing time in my development and guiding me on this new journey and new experience, it's much appreciated and I know there is still more to come!
Caroline McClafferty, HR Director
Abbive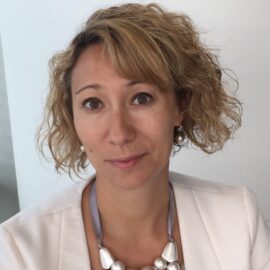 Olwyn has had a deep impact on my career and persona
Olwyn is always focused, prepared for the discussions and a great listener. She has the magical words that are just needed for any sort of situation! We discussed many aspects of stakeholder management, leadership skills, 'gravitas', presentation tips, managing time, personal brand: you name it, she has experience with it. Olwyn has had a deep impact on my career and persona. I think of her often when I am in more dire situations: 'what would Olwyn do/say?' Always inspiring!
Chantal Bray, Global Head of Pension Risk
HSBC