About us
Pure Potential is a boutique consultancy for leadership development and senior team coaching founded by Olwyn Merritt in 2000.
Since then we have delivered over 12,000 hours of coaching to hundreds of clients in the UK, Europe, USA, Australia and Asia.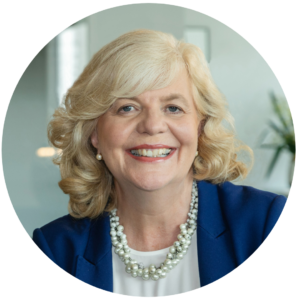 Olwyn Merritt
Founder and Director of Pure Potential
A word from Olwyn 
No successful leader follows an easy path. We all have to face tough challenges and make brave decisions, both in life and as leaders.
I established Pure Potential to develop talented professionals and particularly experts as leaders. I grew up in Ireland among a family of deep medical experts and I realised that the skills that make you technically excellent don't necessarily make you an exceptional leader. If you want to lead others, you need to be able to inspire people, engage and influence stakeholders beyond your area of expertise. You don't learn this from a textbook. In reality, experience, practice, guidance and regular reflection are the cornerstones of real leadership.
That was how I had learned, the hard way. My commercial experience in senior operational roles gave me first-hand experience of leading and managing talented people. During those twenty years, I was mentored and coached by some inspiring and experienced leaders who had faith in me and often challenged me to develop my leadership skills. Although that wasn't always a comfortable experience I learned how valuable that was, and I am sure I became so much better as a person as well as leader as a result.
Since 2000, I have spent more than 12,000 coaching hours coaching leaders and their teams all over the world. I have been delighted to see the results: high potentials who become directors of divisions; executive directors who become leaders of the enterprise and teams delivering outstanding results.
I believe that leaders set the tone in organisations – in how they behave, in how they communicate and in how well they allow others to think and act around them.
We are very aware of the organisational dynamics at play because we have worked in start-ups, fast-growing acquisitive businesses and established blue-chip corporations over our careers. We have also made a significant investment in ourselves to understand more deeply how to improve the performance of leaders, teams and their organisations. This experience and education brings our clients a wealth of insight and pragmatism to make tangible improvements. Our clients value our long standing partnerships, the results that they achieve with us and our deep commitment to them and to our own development.
If you feel inspired to take the next step, we would be delighted to talk to you.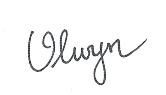 Our directors
Olwyn Merritt, Founder and Director of Pure Potential has extensive leadership and management experience in the software and telecoms sector. She helps leaders look more closely at 'how' they lead, equipping them with improved skills and strategies to inspire, impact and influence their teams, their colleagues and their key stakeholders. The result is a more adept leader whose executive presence increases team performance and business profitability. Read her full biography here.
Neville Merritt, Director, joined Pure Potential after 35 years in operational, sales and marketing management and director roles in the software sector. More recently, he developed and led a L&D division in a fast-growing software and services business, and is adept at designing and delivering organisation-wide learning interventions. Read his full biography here.
Our team
All Pure Potential's associates have enjoyed substantial business success with senior executive responsibility before devoting themselves to coaching, development, or consultancy. We have complementary professionals specialising in psychotherapy; personal branding; acting and somatic work.
Our coaches are independently accredited, either by the ICF (International Coaching Federation), the Association of Coaching or the EMMC (European Mentoring and Coaching Council).
We have a pool of over twenty coaches who combine senior-level business experience, business consulting experience and coaching expertise. Every coaching assignment is tailored to the needs of the individual or organisation, with coaches matched accordingly. See our case studies for more details.
Sector specialisations
 High-tech and Telecoms
Pharmaceuticals and Medical Devices
Financial Services
Professional Services
Speaking engagements
If you would like to add some engaging educational content with impact and inspiration to your conference or meeting, find out more here:
Associations, qualifications and memberships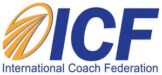 We are accredited in the following tools:
Hogan Suite; Strengthscope; Master NLP Practitioner (Bandler); MBTI (OPP); Stakeholder Centred Coaching (Marshall Goldsmith); Global Leader of the Future (Marshall Goldsmith); Systemic Team Coaching (Academy of Executive Coaching); Onotological Coaching (Newfield); PDI Profiler; Executive Team Accelerator; DISC; PROPHET Executive Team; Emotional Intelligence (ECR); Team Diagnostic Survey; Korn Ferry Assessment of Leadership Potential (KF); Team Connect 360 (Renewal Associates)