Building Organisational Capability
We partner with our client organisations to scale their people and change capability in line with the organisation's strategic objectives.
This results in integrated programmes with clear measurable outcomes for talent pipeline development and organisational transformation.
Building People Capability
Today's Challenges
Organisations are as good as the talent they attract, develop and retain. Building a talent pipeline at all levels of the organisation becomes crucial for any company wanting to achieve their growth goals.
In a recent McKinsey Global Survey, 87% of executives said their organisation is facing skills gaps now or within the next five years. This is driven by market and technology needs and at least a quarter of the organisations' roles are at risk of disruption.
Executive managements skills were identified as one of the top three needs, and over half of the organisations are planning to develop their own employees rather than relying on new hires. They also reported that these skills development programmes had a business impact through increased performance across the organisation in addition to the positive ROI of the programmes themselves.
Cultivating a diverse and inclusive working environment nurtures a new generation of innovative and talented employees. This needs to be intentional and strategic to be applied and monitored at every level of the organisation.
"Culture eats strategy for breakfast" * so we must ensure our leaders have the necessary coaching and empowering skills and leadership dexterity to nurture and value today's talent.
* Peter Drucker
Recent Assignments
Increasing Diversity

We developed a sustainable pipeline of female talent across a global organisation by providing a development programme including coaching  them on developing strategic influence, executive presence and assertiveness.

Building a Talent Pipeline

We assessed an existing senior talent pool and identified gaps in capability and diversity of approach needed to match the requirements of each cycle of business growth. We then developed suitable interventions to address these gaps.

Up-skilling Professionals

 We co-designed and led the creation of a strategic partnering Academy for a leading multinational organisation undergoing radical change. Our programme helped the global finance managers to develop the requisite skills, ensuring they could demonstrate their added value to their internal business partners.
Developing Leaders as Coaches

 Having identified a strong "Tell" culture in an international organisation, we were invited to develop and run a "Leader as Coach" programme to enable their senior leaders to optimise their skilled and educated workforce. This also involved training a cadre of managers to adopt a coaching approach which they then cascaded throughout the organisation.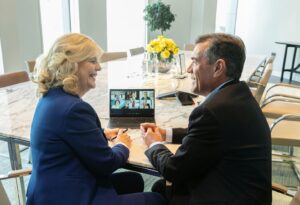 Leading and Managing Change
Change is inevitable as an organisation scales, improves its operational performance and when it adapts to new market conditions.
"It is not the strongest of the species that survives, nor the most intelligent; it is the one most adaptable to change." — Charles Darwin
Implementing change is not simply a process: it requires close attention to the human dimension as well. McKinsey quote in their "Insights" that over 70% of transformation programmes fail to meet their objectives, and on closer analysis many of the reasons refer to challenges in leadership and people's response to change.
Most of our programmes at organisational level are to support change in one form or another. Managing change programmes requires informed and skilled leadership and effective communications, particularly where people need to align for a common purpose.
Change in working environments brings new challenges as leaders have to build engagement and increase productivity in a virtual and hybrid world.
Being agile has never been more important, and we use Agile methodologies first introduced in software development and now being adopted for many other aspects of change across the organisation. This brings a more responsive approach, early visibility of impact and a close alignment to the value this brings to sponsors and stakeholders.
Recent Assignments
Transformation Programme We partnered with a global organisation post-merger as they led their people through a major transformation facilitating thought-leadership and workstream initiative to drive change throughout the organisation.

Cross-cultural Collaboration

We developed a cross-collaboration programme to unite a global organisation where significant cross-cultural differences were evident across their world-wide operations.

Accelerating Peer Development

We led a cadre of high-potential finance managers through an accelerated leadership development programme using a combination of peer development circles, one-to-one coaching and facilitating executive roundtables to expose the cadre to senior executives and grow their skillsets.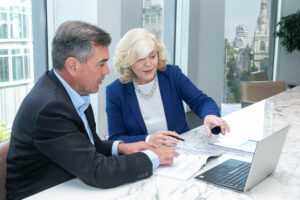 How We Work
All our programmes whether for individual and team coaching or when partnering with an organisation on a broader scope will always involve key stakeholders and be mapped to the strategic objectives of the business.  The best outcomes result from a systematic approach rather than ad-hoc interventions and will have clear, measurable outcomes.
We have described the way we work with individual executive coaching and team coaching on those pages. When we work on organisation-wide programmes we use and facilitate these additional formats (in-person and virtual) which are highly effective:
Executive roundtables
Peer development circles
Facilitating strategic planning off-sites
"Lunch and Learn" events
Action Learning Sets
Group Coaching
Targeted Workshops
We hold accreditations on a range of tools and assessments which can enhance the value of these activities.
Peter Hawkins
Professor of Leadership, Henley Business School
"Crisis creates the heat in which new learning is forged. There is increasing evidence that shared leadership at the top of organisations and better teamworking throughout the organisation and jointly with the companies stakeholders can make a big difference to company performance and wellbeing."
(From "Leadership Team Coaching: Developing Collective Transformational Leadership")