PLUGinLONDON: Panel Discussion on Marketing Technology, techUK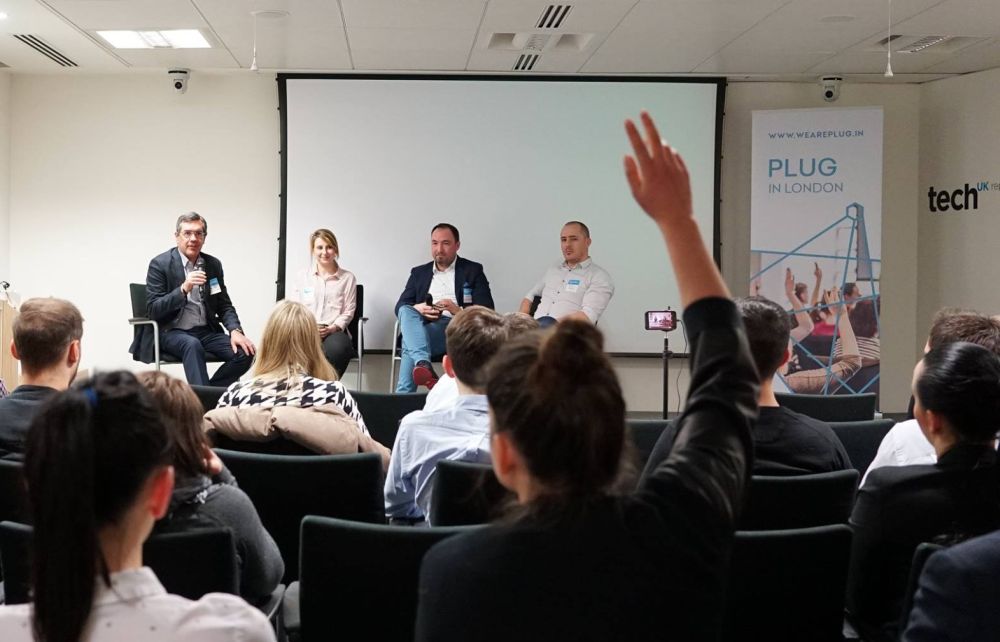 On 26th January Neville Merritt was guest chair for the panel discussion "Marketing in the time of omnipresent technology" at the PLUG Polish Technology Link meeting at techUK.  The panel included Justis Saayman (IMB); Paulina Mitelsztedt (Trendwatching.com) and Andrzej Woynarowski (Logisfera Nova), all experts in the the field of marketing technology.
Established in 2014 Polish Tech Link has become by now the most important new technologies community within the Polish diaspora in the UK. They have so far organized over 18 events gathering up to 180 people from all corners of the creative and technology ecosystem in London: developers, entrepreneurs, managers of technology companies, designers, investors and academics, freelancers and students.
The meeting was very popular and also broadcast on Facebook Live. You can find out more on the PLUG Facebook Page