Olwyn Merritt wins prestigious $Million Coach Award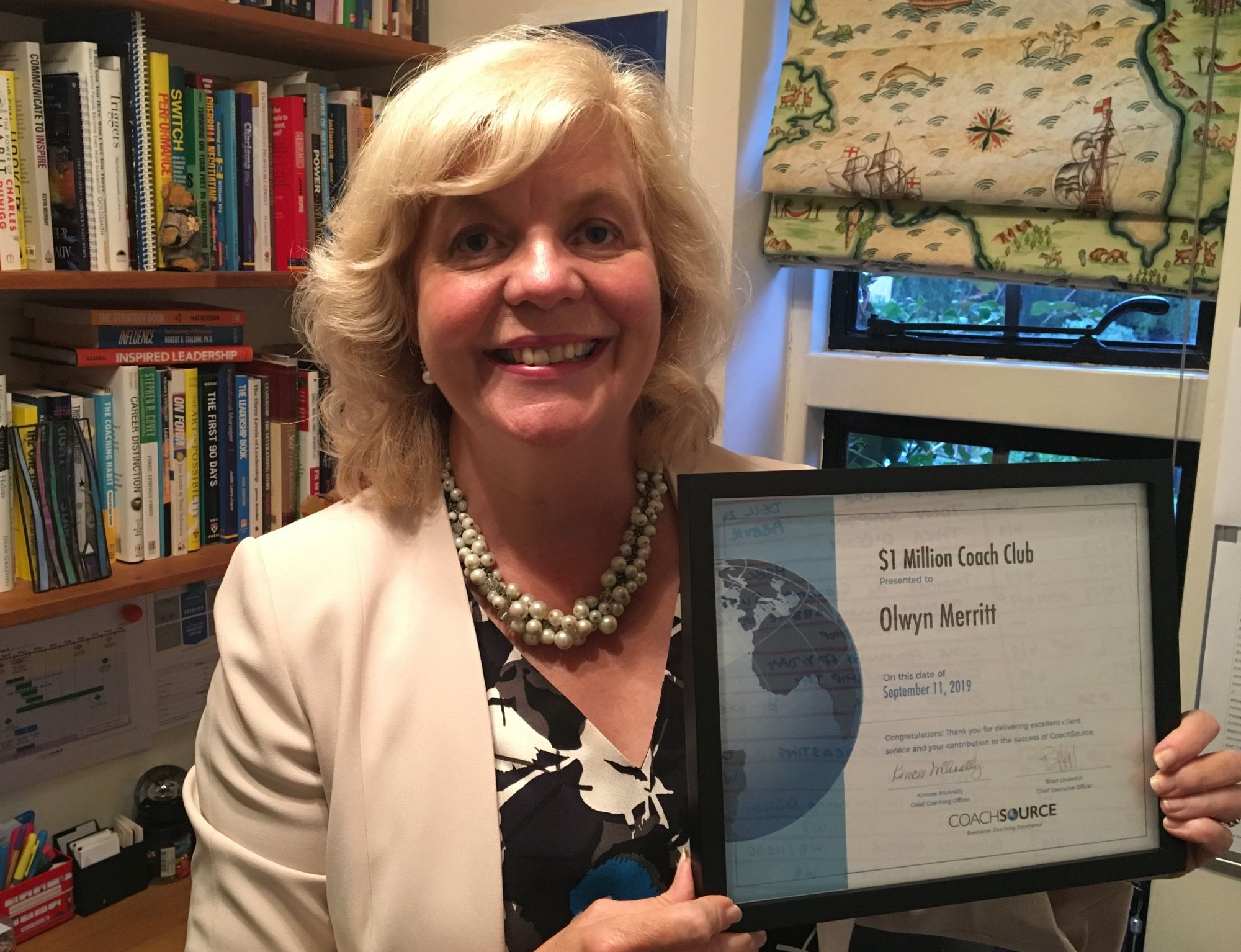 Olwyn Merritt received the prestigious $Million Coach Award at the CoachSource Global Forum in September 2019, presented by founding partner Steve Sass. This award recognises the revenue value of executive coaching services delivered by an individual coach, and this is the first time this award has been given to a coach operating outside the USA. It is a fitting recognition of the long-term business relationships that Olwyn has maintained with her global clients over many years.
CoachSource is one of Pure Potential's key international business partners we work with to deliver executive and senior team coaching within global client programmes. CoachSource provides the world's largest network of experienced international coaches and is the only firm officially authorised to carry out the Goldsmith executive coaching service globally. Dr. Brian Underhill, founder and CEO of Coachsource received the #1 Coaching Netword Award from Marshall Goldsmith himself at the Thinkers50 event in London recently.