Helping students find their "Dream Job"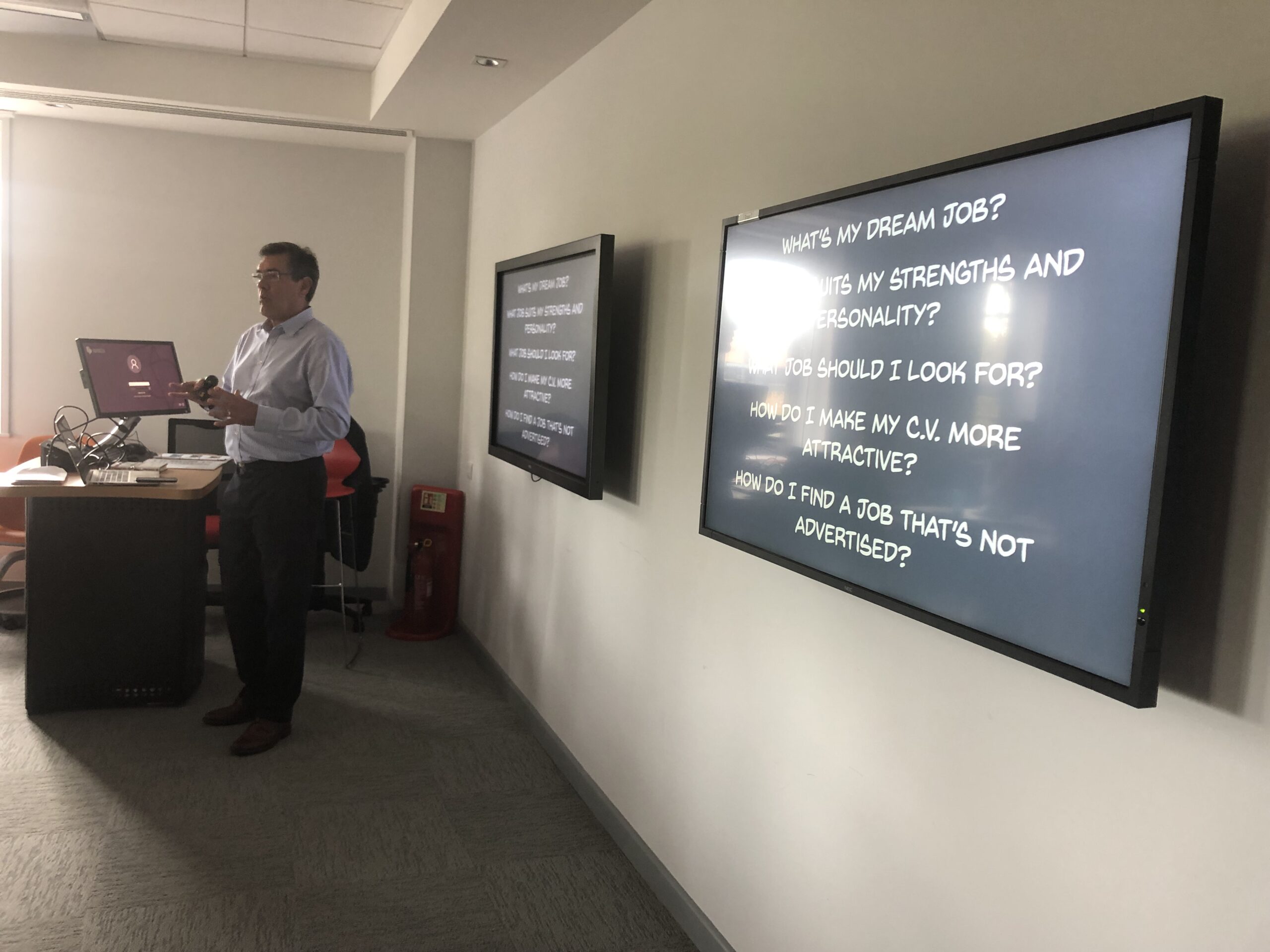 This October, Neville Merritt was invited back for the third consecutive year to deliver his lecture and workshop "How to find your dream job" to the Final Year students at the Portsmouth University Business School.
These workshops have become extremely popular because they show students the recruitment process from an employer's perspective. They also hear about the skills and traits an employer is likely to be looking for in addition to academic qualifications.
We have found when recruiting graduates into permanent positions, they often have very limited relevant work experience at that point and are not aware of the nature of work involved in an advertised role. This can result in students applying for work that may not be a good match for their personal strengths, preferences and aspirations. By explaining the type of work involved in the different areas of work and helping students to identify their own strengths and preferences, Neville has helped many students find their "dream job" – or at least, one that they enjoy and where they can make a valuable contribution.