Perfect Pitch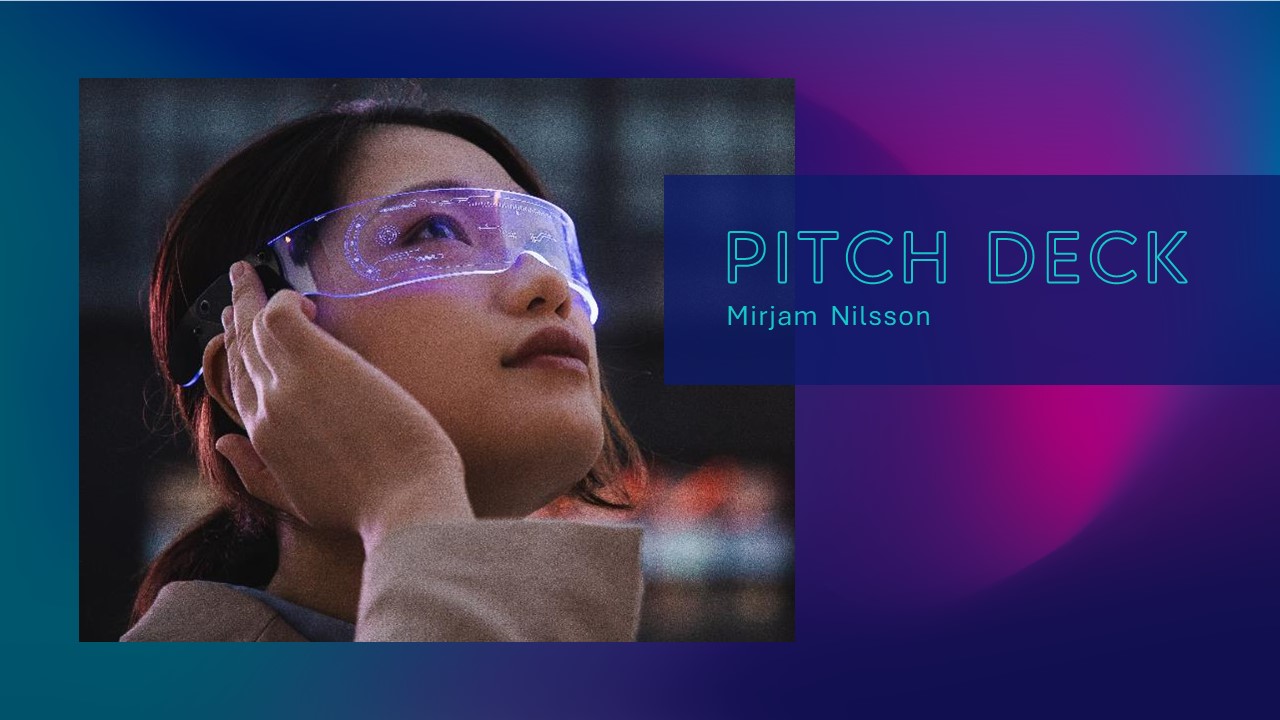 Throughout my career, I've been making and receiving pitches. Some good and some bad, on both counts. More recently through my role of Business Advisor with Hampshire County Council and now Entrepreneur In Residence at Portsmouth University, I have been working with entrepreneurs at the launch and growth phases of their businesses. The Pitch has received significant attention for both obvious and less obvious reasons. In this article I'll share why I believe every entrepreneur and growth business should have a carefully curated pitch deck, and where you can find a time-saving resource to help.
Why You Need a Pitch Deck
The most obvious role of a Pitch Deck is as a visual support for a bid or request, such as pitching for business or raising investment. Previously, it was simply a slide deck to support a presentation, but more frequently now a pitch deck is a stand-alone document which can be read independently from a presenter. However, when we look at the structure of a good pitch deck you will see that it can have many more functions than as a sales tool.
To support a sales presentation
To send (or present) to potential investors
When selling your company
Use when requesting a loan
Supporting an application for grants
To support a pitch to a potential partner for a business collaboration
Whenever "background information on your company" is requested
When selecting an agency, such as for marketing or services
To support recruitment and onboarding
Use during the merger and acquisition process
Use to sanity-check your business plan
Create a pitch deck to check that you can succinctly articulate your business strategy
The first ten are the obvious or not so obvious uses of a completed pitch deck to support selling, influencing and informing other people. The last two are in a different category. They are using the pitch deck creation process as an important tool in developing and communicating business plans and strategies. When I was helping a small company recently to create a pitch deck to raise investment, the whole team learned something about their own business by being challenged to write it down. As Einstein is quoted: "If you can't explain it simply, you don't understand it well enough."
The structure of a pitch deck is remarkably similar to a business plan, but usually less wordy and far more interesting to look at and read. Anything that makes an important document more likely to be used is a good thing. I'm not advocating replacing a business plan with a pitch deck, but as they are so closely related it makes a lot of sense to communicate a business plan in a similar format to a pitch deck. In any event, there must be complete consistency between the content of a business plan and the messages in a pitch deck.
The Classic Pitch Deck Purpose and Structure
This might sound blindingly obvious, but the first question to ask is "Why?" – or, "what do we want?" What is the single most important reason for you doing this pitch? If you have that purpose foremost in mind, it means all the content and supporting messages are aligned. This avoids what I have often seen in pitches: a loose collection of interesting but not obviously relevant content.
The second question, which should be second nature to anyone selling, is "What's the benefit for my audience?" This needs to be built into the pitch messages. Examples are:
For an investor: making a good return on the investment
For a loan: meeting regular payments and a low risk of default
To a potential buyer of your company: here is a profitable, future-proof business
Applying for grant funding: meeting the objectives of the award body with a high probability of a successful outcome
For a business collaboration: make more money by working together
The third question is more subtle: "Why might they say no?"  This is really anticipating and handling objections before they come up. The best way of doing this is with supporting evidence to answer these as-yet unvoiced questions This is best done in a way that doesn't make that question too obvious. It may not have been a concern after all! Some examples again:
For an investor, "is this return just wishful thinking?": show business performance trends
For a loan, "can they afford the repayments?": show projected revenue and cashflow
Selling the business, "will the level of sales continue?": show projected sources of revenue (preferably with healthy but not exclusive recurring revenue from your customer base!)
Having identified the main messages that the pitch must convey, you can construct your pitch from the following recommended sections, selected and ordered depending on context. Most can be a single slide or page.
Title – an active "Call To Action"
About Us – a summary only: who we are, what we do
The Problem the market is facing
How we provide a Solution to that problem
Product Overview
Product Benefits
Company Overview (title page)
Our Business Model
Target Market Overview
Market Comparison – size of opportunity
Competition
Competitive comparison
Our Growth Strategy
Traction – progress to date
Next 2 Year Action Plan
Financials – sales, costs, trends, significant metrics
Meet The Team – our key staff
Funding – investment to date, cash, shares
Summary/The Ask
Thank You/Contact details
Pitch Deck Templates
Creating a pitch deck needn't be a major creative exercise. There is no shortage of PowerPoint pitch deck templates which can be found online with a simple search. Often these are already customised to a purpose, but there is a risk that these may miss elements that may be important to your pitch.
My own first choice is the Microsoft Office Templates library, free with the Office subscription and at least verified by Microsoft. There are many designs available for different business types, and all have the sections previously listed. It is always easier to delete unwanted slides than having to create new ones! You can easily change images and colours to suit your own branding, or just use their design ideas for your own standard template if you have one.
Sharing Your Pitch Deck
You will probably be using your pitch deck to support a face to face or online presentation, so the slides will illustrate and support your words. However, if your audience wants copies of your slides (which is a common request) or your pitch deck is available for independent review such as a download on a crowd-funding portal, remember that your spoken words won't be on the slides. You could include a transcript or recording, but this takes longer to consume so isn't as effective.
For standalone pitch decks, consider having more words on the page than would be recommended for a presentation slide. When you share slides, they become a document rather than a presentation deck so they will be read in a different way. Pitch deck documents work best when they have the key points and visual appeal of the presentation, plus enough written content to share the full meaning of the messages.
Save your PowerPoint slide file as a .pdf document so it is easier to share and distribute. A small but important detail: before you do that, remember to update the PowerPoint presentation file title in the Info tab under the File drop-down. This will become the document tab description of the .pdf file, so you need to make sure it is relevant.
The Data Room
Investors rarely make a decision from a pitch alone. They will inevitably want more detailed information if they decide from the pitch that your business is a potential investment. The additional information they will need is fairly predictable, so the concept of the Data Room is to have it all ready and available. This can be in an internal library, provided on request, or available online with or without access control depending on the level of confidentiality required.
If a Data Room is a web page or SharePoint page, it can be very simple: just an introductory page with links to the relevant information. A typical Data Room would have the following:
Banner Image – for example, "meet the team"
Introductory text
Links and Headings:
Investment Round documents
Pitch Deck/Investor Desk
Financial Model/Capital Allocation plan/Market Economics (for products)
Valuation Analysis
Legal Documents
Company Registration/Articles of Association
HMRC EIS Advance assurance
Existing CAP Table
Employment Contracts
Advisor and NED Contracts
IP – Patents and Trademarks
Insurance
Commercial Documents
Product/Service details
Business Roadmap
Commercial Agreements with partners/retailers/customers
Marketing Plan
Distribution Metrics
Technology and Feasibility Analysis
Supply Chain Overview
Historical sales
Contact Details:
I hope these tips are useful. The pitch deck forms a vital part of any growing business, but don't restrict its use just to external sales. As a summary "document" it has many more and valuable uses, including some I'm sure you will discover yourself. Do let me know how you get on.
Neville Merritt