"It ain't what you do it's the way that you do it"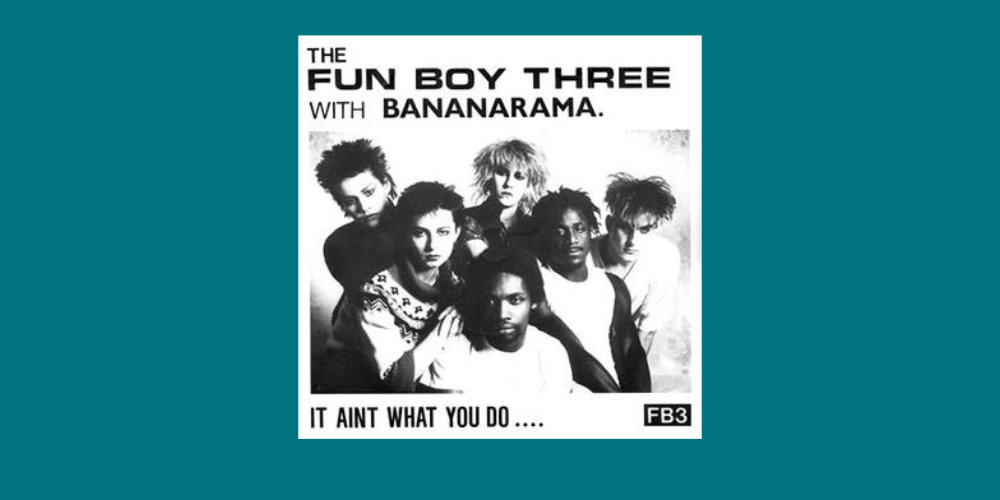 Fun Boy Three and Bananarama, 1982. Does that take you back?
I am constantly seeing debates on LinkedIn arguing whether cold calling has been superseded by social selling, or that digital marketing is the way to go. All I'm reading is about "what" you do not the "way" that you do it.
You know what? It doesn't matter what you do if you aren't doing it the right way. Whether you are cold calling or engaging in social selling, you won't get people's time and attention unless your approach indicates potential and relevant value.
 "I have this wonderful <insert here> service, can I book a visit to tell you about it?". Nope.
"I see you are in the <insert here> industry. We have been working with other companies in your sector to help them <insert relevant benefit>. At the moment I'm not sure if it's relevant for <insert company>. Do you mind if I ask you a few questions?" Well maybe, could be something interesting here…
The approach and message is the "way". Get this bit right and it hardly matters too much what methods you are using to contact the person. Get the "way" wrong and you are wasting your time anyway.
Same with digital marketing.
"We have a service anyone can use. We need to invest in SEO, PPC, Facebook Advertising and outsource our content to a social media blogger". Sounds expensive and it will be.
Even if your market is theoretically huge and generic, everyone thinks they are special. If you market to a niche, you can not only have highly relevant and personalised content, you also eliminate the generic competitors in that space and slash your digital marketing costs.
So instead of worrying "what" digital marketing tools are best, be sure your target markets and messaging are refined and targeted precisely enough so that the "way" you use digital marketing tools follow the song lyrics:
"And that's what gets results"
Neville Merritt
PS I expect that for you, like me, this song is just a distant memory. Here's what I found with a bit of digging. Fun Boy Three actually remade a 1939 jazz version of this song and released it jointly with Bananarama in 1982. Here are the lyrics and links for both the Fun Boy Three and Ella Fitzgerald's versions. Enjoy!
Fun Boy Three with Bananarama: https://youtu.be/0_kjctTbMHA
It ain't what you do it's the way that you do it
It ain't what you do it's the way that you do it
It ain't what you do it's the way that you do it
And that's what gets results
It ain't what you do it's the time that you do it etc…
And that's what gets results
You can try hard (aah-ahh-ah)
Don't mean a thing (aah-ahh-ah)
Take it easy (aah-ahh-ah)
And then your jive will swing (aah-ahh-ah)
It ain't what you do it's the place that you do it etc…
And that's what gets results
Do do do do-do do-do do do dooo etc…
I thought I was smart but I soon found out
I didn't know what life was all about
But then I learnt I must confess
That life is like a game of chess
It ain't what you do it's the way that you do it etc…
And that's what gets results
You can try hard (aah-ahh-ah)
Don't mean a thing (aah-ahh-ah)
Take it easy (aah-ahh-ah)
And then your jive will swing (aah-ahh-ah)
It ain't what you do it's the way that you do it etc…
And that's what gets results
Ella Fitzgerald's slightly different Jazz version: https://youtu.be/X8fCXNTCWig
(Being a jazz song there's over a minute of lead-in!)
When I was a kid about half past three
My ma said, "Daughter, come here to me"
Says, "Things may come and things may go
But this is one thing you ought to know"
Oh, 'tain't what you do; it's the way that you do it
'Tain't what you do; it's the way that you do it
'Tain't what you do; it's the way that you do it
That's what gets results
'Tain't what you do; it's the time that you do it etc…
That's what gets results
You can try hard, don't mean a thing
Take it easy, breezy, then your jive will swing
Oh, it 'tain't what you do; it's the place that you do it
'Tain't what you do; it's the time that you do it etc…
That's what gets results
You've learned your A B C's
You've learned your D F G's
But this is something you don't learn in school
So get your hep boots on
And then you'll carry on
But remember if you try too hard
It don't mean a thing, take it easy
'Tain't what bring do; it's the way that you bring it
'Tain't what swing do; it's the way that you swing it
'Tain't what sing do; it's the way that you sing it
That's what gets results
That's what gets results, rebop