How to easily create a strong elevator pitch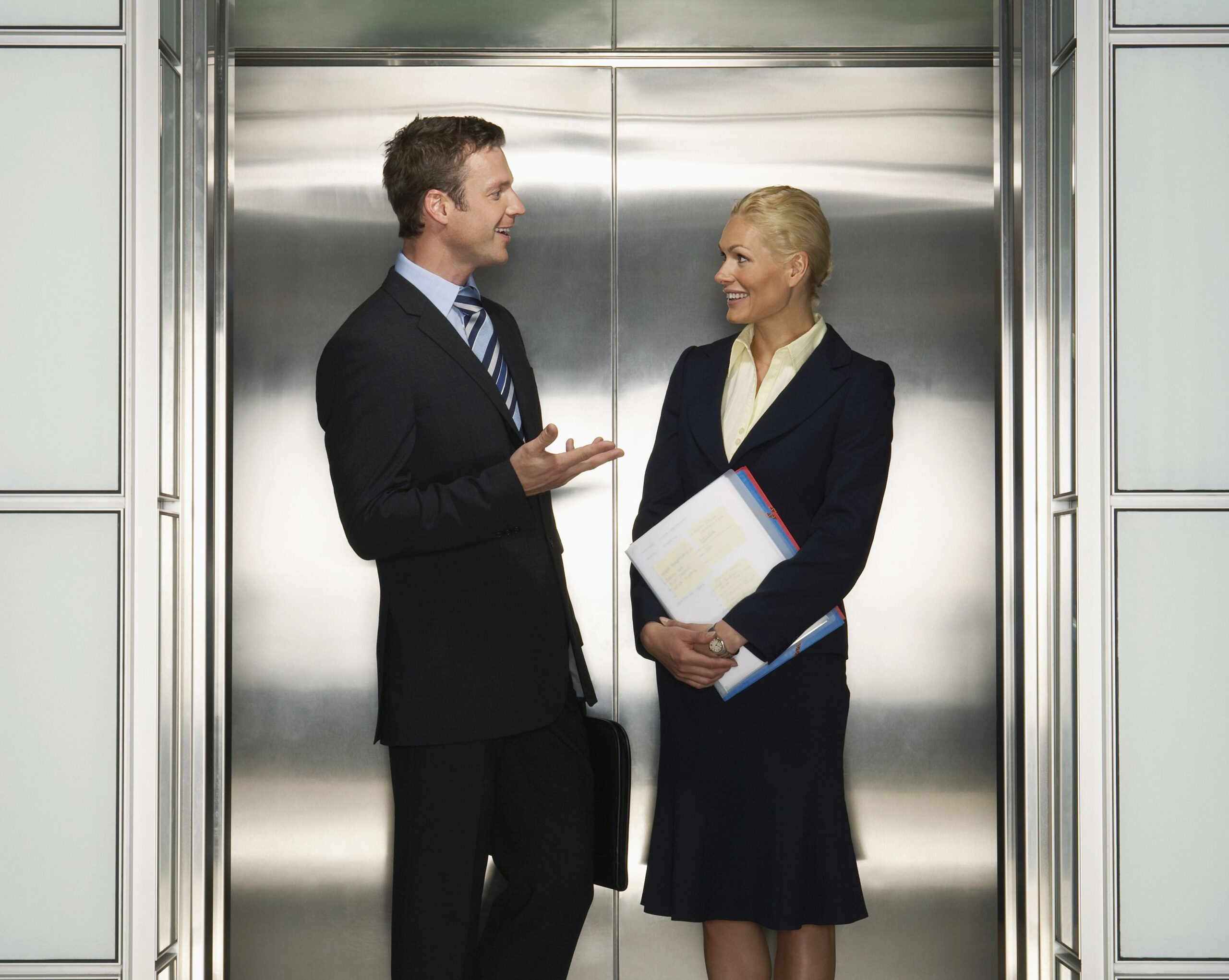 I am constantly amazed by the number of elevator pitches I read that are either not elevator pitches, or are just plain bad. Every executive, marketing and sales person needs one for their company and proposition, and everyone who wants to increase their reputation and network needs a personal elevator pitch too.
Here is a simple formula for creating a great elevator pitch. Before that though, it is worth a quick reminder what an elevator pitch is. It is a brief statement that encapsulates your sales or personal message in a few sentences, and can be delivered in 30 seconds or less. The original idea was based on the scenario of a CEO of a potential customer unexpectedly getting into the same elevator as you, and asking the question "what do you do?" You have just a few seconds to wow him or her with your compelling message before the doors open and the opportunity is gone.
Imagine that you are at a networking event or milling around before a conference starts. You greet a stranger and they say "what do you do?" You have a few seconds to engage them before their eyes glaze over or they spot an old buddy. If you haven't memorized an elevator pitch you could flounder and lose the opportunity. The simple formula is:
Who you are (person or company)
What you do – as in, what you do as an outcome for your customers
Who you do it for
How you do it (optional)
What great things happen as a result and why you or your company is better than anyone else.
The first point is obvious but don't waste precious seconds bragging about how big, rich, popular or successful you are because they don't care at that point.
The second and third points are easy if you use the simple starter "We help…" because you introduce the customer and benefit right at the beginning.
Here is an example from Ascent Learning.
"My name is Neville Merritt from Ascent Learning. We help small and growing organisations to attract more customers and make more sales. We work with start-ups, micro-businesses and established consultancies that need to boost their income. We do this through a combination of on-line learning and one to one support. Recent examples include helping a small business grow their revenue 50% in one year, and helping another business win their first ever public sector contract."
So, having mastered an elevator pitch for your sales or marketing role, why not have one ready to enhance your career prospects if the opportunity should arise?
"My name is John Smith. I help.…" You get the idea.
Neville Merritt,