DIY Marketing Video Tip #2: How long is long enough?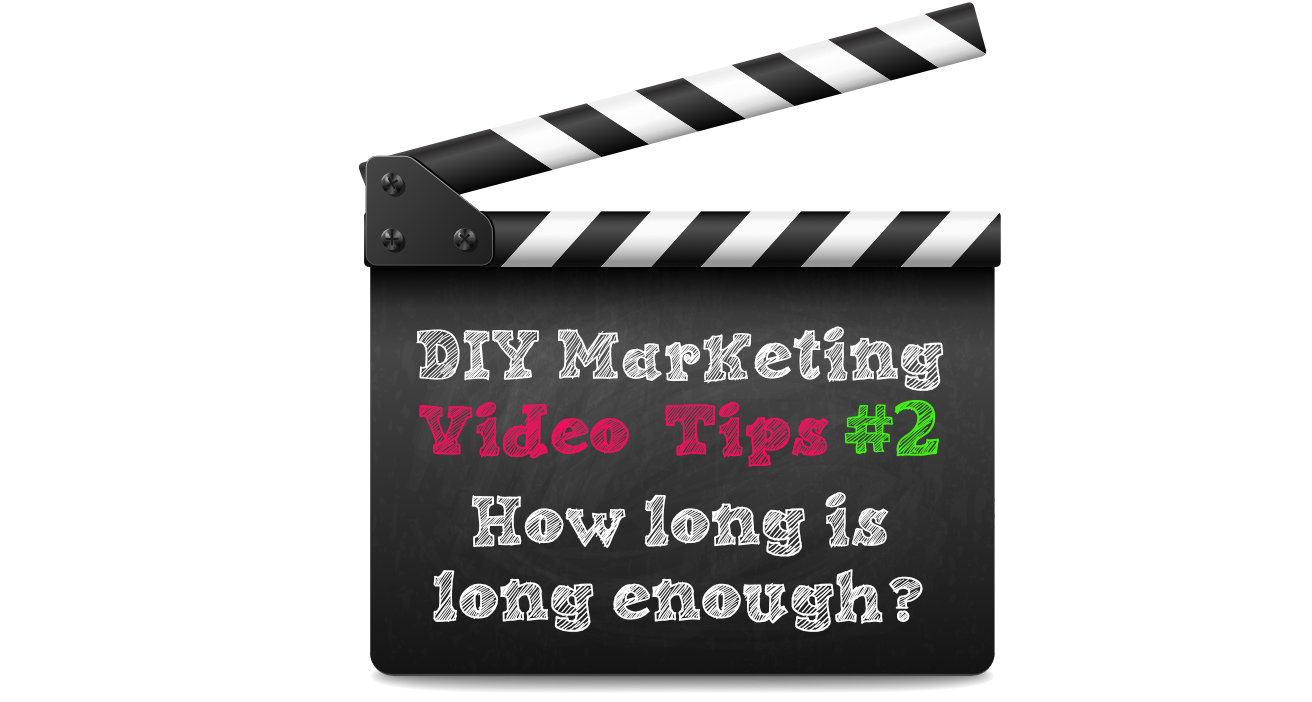 I attended the excellent London Hubspot User Group today, and at least half of the entire event was about video in marketing. The huge growth of video was predicted two years ago, but the actual adoption figures exceed all expectations. It is a really, really big deal for all marketers – and any other business communication for that matter.
One of the questions that came from the floor was "How can we make people watch to the end of our videos?" This particular company had produced ten-minute videos and viewers were bailing out after two.
The answer was what I expected, but with a twist. It depends what your video is for. Like all content, the topic, structure and length must be aligned to the needs of the buyer at each stage of their buyer's journey.
AWARENESS: videos aimed at the initial stage of the journey or funnel are designed to attract. They need to have immediate impact, something attention-grabbing, have a simple message and be easy to consume – i.e. short, 60-90 seconds or even less.
INTEREST: videos in the next stage are building engagement. These need to be highly informative, have value for the viewer and establish credibility and trust in the supplier. These videos can be guides, tips, educational or informative and the length can be appropriate to the content. If the viewer values the content, they will stay to the end.
DESIRE: videos for this stage can cover product and service, benefits, outcomes and customer stories. Again, the length can be appropriate to the content. Engagement statistics will probably show two drop-off points: early on for viewers who are not yet ready for that content and others who are and will stay to the end.
ACTION: this is when the buyer is ready to place an order and will be looking for reassurance. Testimonials work very well here, and video testimonials are much more powerful than documented testimonials because there is a much higher level of trust by the viewer. These can be short, or aggregations of several very short pieces to make a succinct testimonial video. You could have different testimonial compilations for each market segment.
As you can see, there is no real rule for length except a very vague rule of "short" for the videos supporting the AWARENESS/ATTRACT stage of the buyers' journeys.
Here's the twist. Ideally, your video needs to be just too short for the purpose. You want to leave the viewer wanting more and to move along the buyer's journey to build deeper engagement. Worth remembering that one when you are editing!
We cover aligning content to the buyer journey in more detail in the afternoon session of our one-day course "How to create awesome marketing videos – with your phone!"
Neville Merritt,