Client Successes
At Pure Potential, we firmly believe that our clients are at the heart of everything that we do. Of course there are similarities between the work that we do with individuals, teams and organisations, but every challenge is unique.
The best way we can give an understanding of what these are, and how we have met those challenges, is to share some of our many success stories….
THE CHALLENGE
This global company had been successful in its field and had a reputation for technical excellence. However the market now wanted solutions rather than technical components, which put future business at risk. The senior leadership team in Europe had to make a major cultural shift from product-led to solution focus to meet the challenging, longer-term strategic plan.
THE RESULT
The new stretching targets were exceeded in the first year through a significant, top-down cultural change led by this executive team which became a model centre of excellence for the global organisation.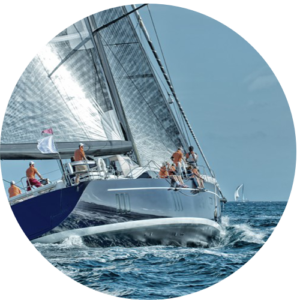 Our Approach
From feedback and stakeholder interviews, this team appeared to be functioning well. However, on closer examination we recognised that this team had the potential to step up their performance and results.
The team diagnostic showed great capability on many dimensions, however two aspects were identified for further development. The team lacked a process for dealing with tough decisions, and they were not equipped to develop and coach their own people
We facilitated a number of workshops to introduce robust decision-making tools, effective coaching for managers and solution selling approaches
The business had a consensual, collaborative culture which needed to embrace more challenge and the ability to step outside their comfort zone. We created a safe space for senior managers to practice those more challenging conversations around performance, capability and accountability with their staff
We helped them align their individual performance management to the new corporate strategic goals
We supported a programme of kerb-side coaching with the sales managers to reinforce the new skills and behaviours required to be successful solutions consultants
Outcomes
The team successfully transitioned more of their business to a solutions focus which enabled them to increase sales in their key markets. The foundations were laid for sustainable future growth.
Targets were exceeded in the first year in spite of substantial changes in product, teams and organisation
Tough decisions were taken that had been avoided previously, to ensure they had the right people in place in the organisation to implement the changes
A new portfolio of services and solutions was developed to ramp-up the revenue streams
Sales teams successfully transitioned from product experts to solution consultants, winning more business and developing closer customer relationships
They achieved a significant cultural change, ably led by this executive team which became a model centre of excellence for the global organisation